Mystery Ingenuity
One of the best things I've ever done in the past, was to go to a professionally-run murder mystery evening. We went to a big manor house, had dinner and drinks with the cast while the mystery unfolded. I loved that, and I really want to do it again soon. There's one big problem with that however, the biggest baddie we've come up against recently: Covid-19.
It's no big secret that I love a mystery. I've previously sung the praises of Sherlock Holmes Consulting Detective – I reviewed The Baker Street Irregulars a few months ago. My favourite genre of book is the Locked Room Mystery, those seemingly impossible murders, made popular a few years back over here by the excellent Jonathan Creek series. I love a murder mystery party, and when I manage to find the time, I'm also working my way through the Chronicles of Crime games.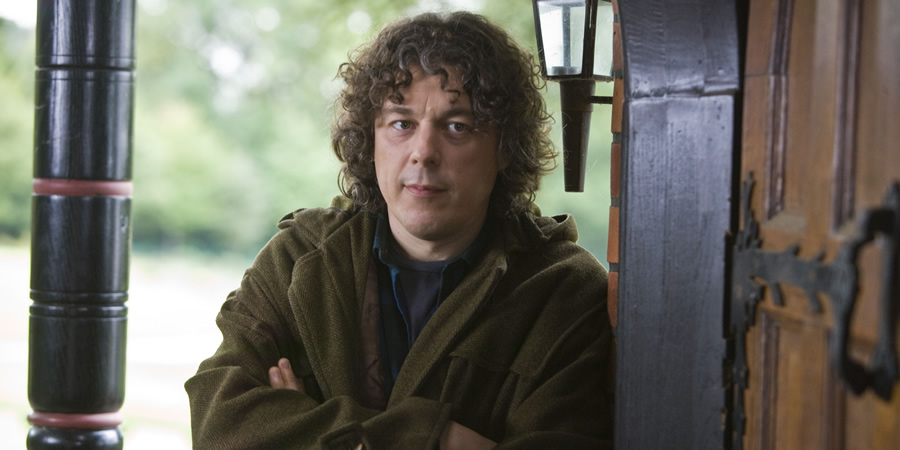 The Case of the Missing Audience
Not being able to mix in numbers has caused a real problem for the performing arts. The idea of people sitting in a crowded hall or auditorium is unthinkable at the moment, which has left lots of groups without much in the way of options. It's led to many of them looking to either come up with a new way of performing shows, or diversifying into something new.
I've looked at the first of these a few times now. I've covered online mysteries run by two different theatre companies now, and wrote reviews for Sherlock In Homes by Sharp Teeth Theatre, and A Deadly Dose by Play Dead London. These have all been excellent, I ended up doing a second show from Play Dead London, and I'm going to another by Sharp Teeth this weekend. Both companies run these over Zoom and have you interacting with the cast and trying to solve the mysteries, and I couldn't recommend each of them highly enough. They're fantastic alternatives to sitting around watching TV, and hysterical.
This past week however, I was contacted by someone from another group – After Dark Murder – who are branching out in a direction more closely aligned to my usual interests.
Murder On The Cards
After Dark Murder have created a card game based on the premise of a murder mystery. Ticks two very important boxes for me! They contacted me on Twitter and asked if I'd like a copy to review, and naturally, I jumped at the chance. The game in question is Foul Play, and thanks to it being simple to learn and play, I've managed to pack in a few plays already, and wanted to tell you all what I think.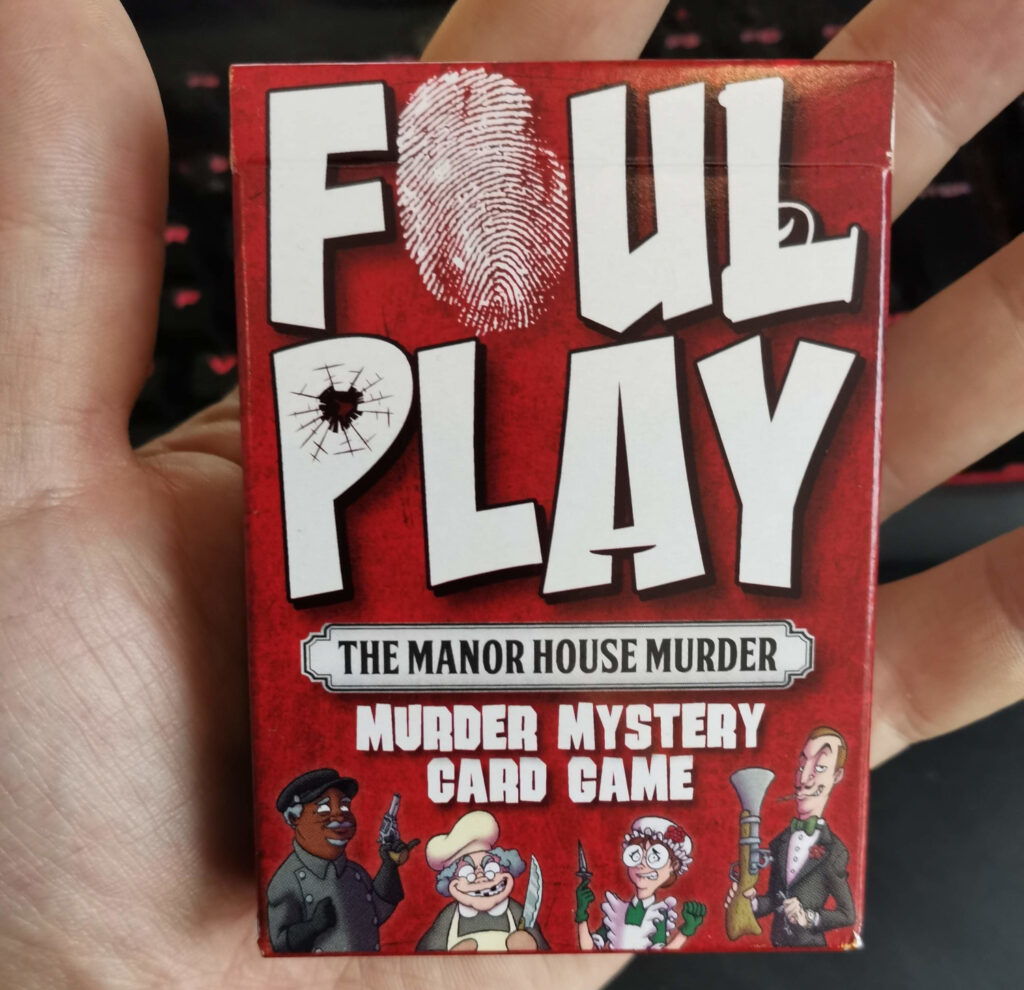 Mini-Review – Foul Play
Foul Play fits in a standard size card box, and manages to squeeze in two full variants of the game, as well as all of the instructions and references, into 56 cards. It plays from 2-5 players, and moves pretty quickly once it gets going. It's a murder mystery, set in Edwardian England, seeing players race to unmask the killer.
The standard variant is called Good Cop. A 'crime scene' grid of 3×3 cards is laid out on the table, and everyone has a hand of cards. On your turn you either play a card for its action – e.g. steal a card from another player – or discard one. Then, you draw another from the deck. That's as difficult as player turns are. Some of the cards let you swap a card in your hand with one of the face-down cards in the crime scene, so remembering what you put where is crucial.

In among the cards are three evidence cards, drawn in secret and at random from a choice of 15. Your aim is to cycle through as many cards as possible until you've seen all three, then to find the suspect card that matches all three of the descriptions on them, then make your big reveal! The Bad Cop variant plays very similarly, but all the pieces of evidence are in the deck, and to win you need to be holding a suspect and three matching pieces of evidence in your hand. It doesn't matter who gets accused, as long as the evidence points to them!
Final Thoughts
Foul Play is one of those games where you play it, and wonder why no-one has done it before. Once you get the hang of it, which takes all of two minutes, turns fly around. You find yourself trying to read the other peoples' faces when they pick up a card, looking for tell-tale signs of disappointment or excitement, and trying to remember what colour the back of that card was.
Having a good memory is vital (or a piece of paper and a pen and somewhere to hide it from prying eyes), as you're trying to keep track of lots of things at once. You need to remember what evidence you've seen, and what it said. You need to remember where – and what – you put in the crime scene. The card abilities that let you look at swap cards at random, or even look at everyone's hand at once, really spice things up and keep the pace up.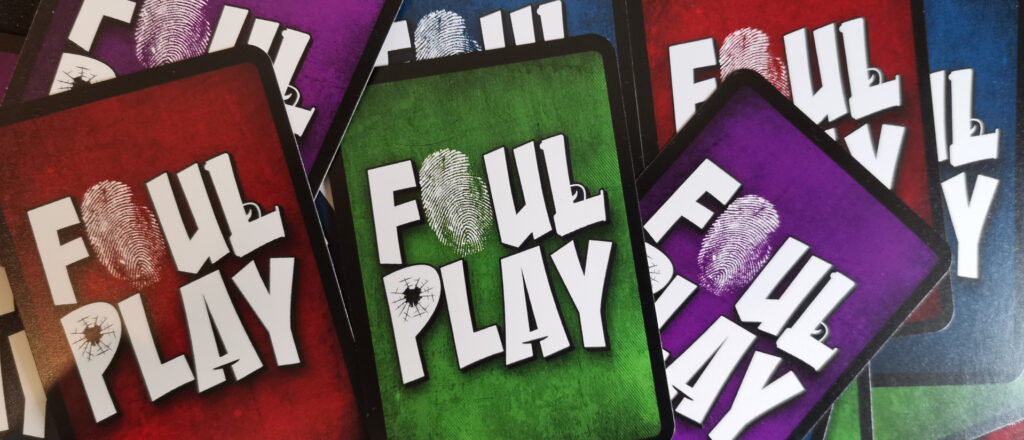 I really enjoyed Foul Play. It's fast, easy (although tricky after a couple of glasses of Port), and it's a game that feels like one of those that's been in a family for years already. It takes up no real space, it's cheap (less than £9), and I genuinely really like it. It feels a bit like it's distilled Cluedo – without the board. If you're looking for a filler or something to play with the family, or to take anywhere for a quick blast, I really recommend it. It's also a great way to support another business during these unusual times.
Review copy provided by After Dark Murder. Thoughts and opinions are my own.