Godtear Review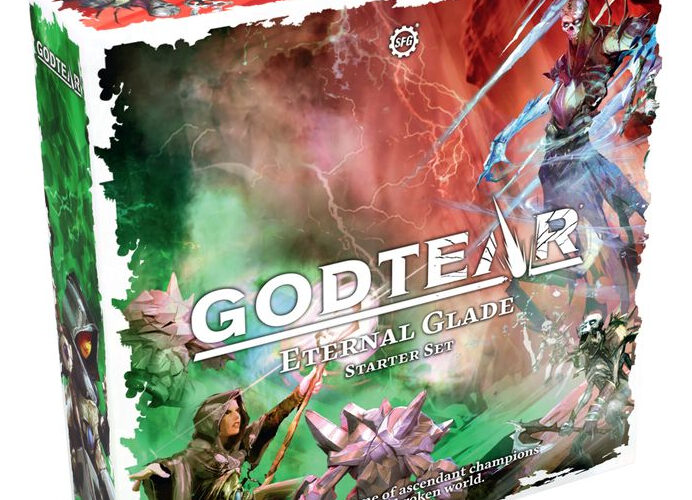 For many people, board game nirvana is teams of finely-detailed miniatures beating the fluff out of each other. Godtear, from Steamforged Games, is a game which epitomises the idea, where warbands of humans, creatures and… rocks throw down the gauntlet and vie for domination of the battlefield. Rather than focusing on convoluted campaigns full of epic tales of sword & sorcery, Godtear boils the formula down to its pugilistic essence. It's a duel for two players, where each tries to be the first to five victory points. Prepare your warbands, sit opposite your opponent, and let battle commence.
It's just a phase
Playing Godtear is much easier than the thick rulebook would have you believe at first glance. You'll either move, reinstate a fallen comrade, or use one of the skills on your characters' cards. That really is all there is to it. The rub, of course, comes in how exactly you choose to use those abilities.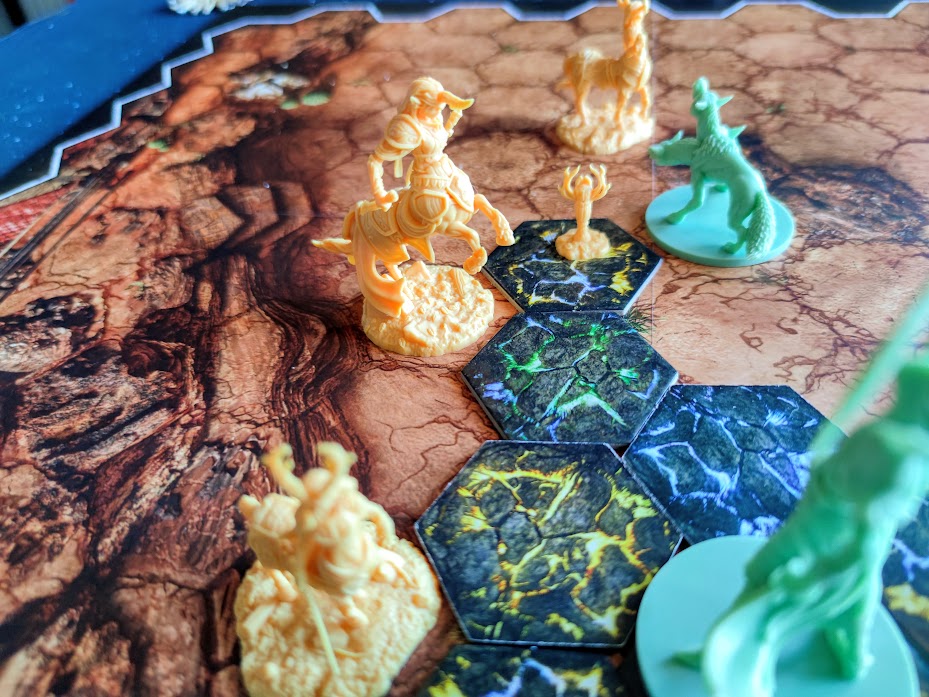 I like the way turns take place. There are two distinct phases to every turn. In the first part, each player usually positions their forces on the battlefield, and may use a skill or two to buff their allies. The second phase sees each player taking turns to move units and attack, instead of moving all of them at once. The distinction between the two won't become clear until your first game, but you'll some come to appreciate the tactical nuance of the preparation part, which is known as the Plot Phase. It's like gangs squaring up against one another in West Side Story – or Anchorman, depending on your frame of reference.
The second – or Clash – phase comes next, and it's where the best-laid plans come unwound. It's equal parts planning and improvisation, because you can almost guarantee things won't happen the way you expect them to. Units get dispersed, Champions fall, and people place their banners on the Godtear objective spaces, which is where the big points come from. Whether those points translate into VPs is another matter.
Tug o' war
VPs in Godtear don't come from knocking lumps out of the other player. Each round of the battle is a tug of war, trying to move the turn token closer to your end of the ladder on the side of the board. Some actions might only move it one space towards you – eliminating an enemy model for example. Finishing the turn with your banner on an objective space though, and there's four steps up for grabs.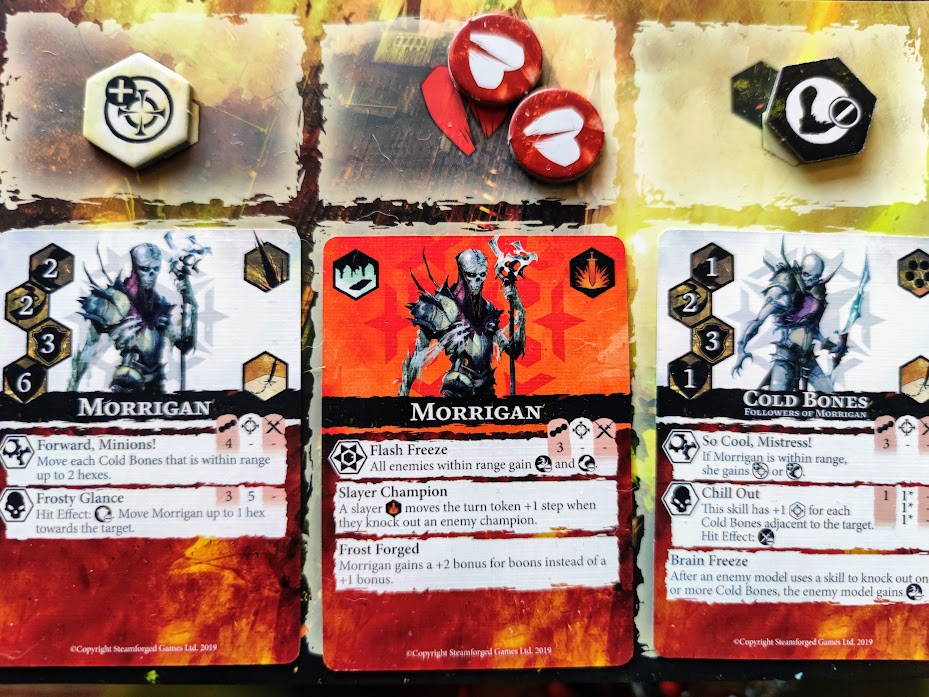 If you end the round with the token on your side of the ladder, you claim it and flip it, and claim the VPs on the back of it. The points for the middle rounds are worth more than the start and the end, which gives you plenty of opportunity to come up with all manner of plotting and scheming. It's a really nice system, and it's something I haven't come across before. It's a nice twist on the usual battling systems where you're either looking to kill everything, control the map, or a bit of both.
The wildly different asymmetry of the different warbands makes things really interesting. Some have small units with the intention of swarming the enemy, whereas some focus on defense and controlling the banners. While it leads to some really interesting match-ups, it means you're unable to play effectively unless you're familiar with your warbands, and those of your opponent. If you aren't, you'll get thumped by someone with experience. Godtear is a game you need to get into in order to do well.
Room to grow
Godtear is as much a system as it is a game. With the starter sets you get a couple of warbands, a double-sided board, and all the tokens and dice you need to play. Expanding your game comes in the form of buying new standalone warbands, which all come with a champion, units, a banner, and the skill cards they need. They're reasonably expensive, at £24.99 a throw, but its still cheaper than big-box expansions.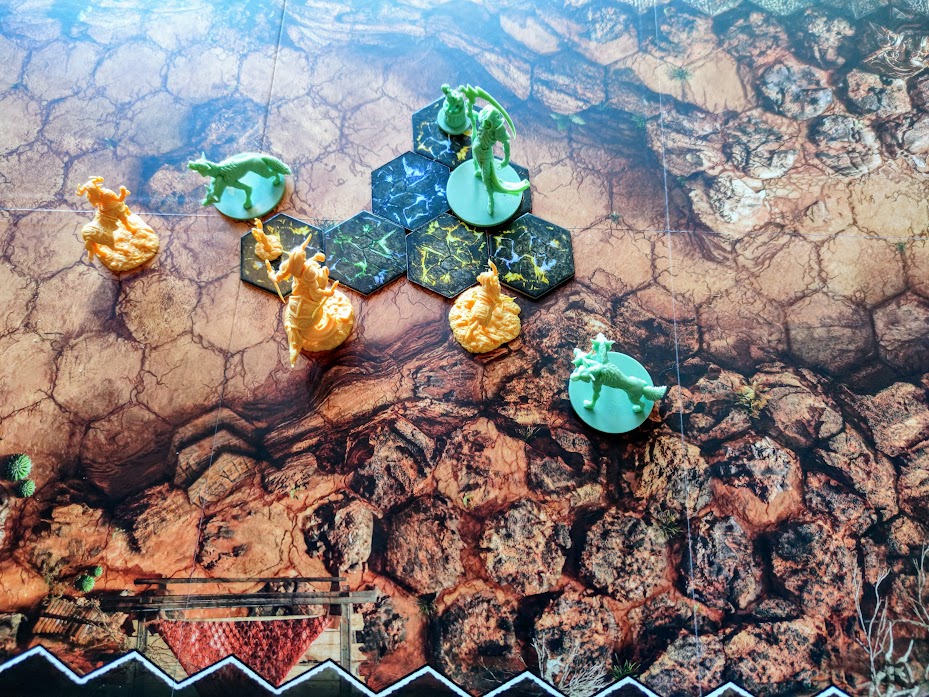 If you're wondering why you might want lots of warbands, it's because games aren't limited to one squad squaring-up against another. Each player can have up to four groups of champions and followers to make up their army, but I'd probably go for no more than three. It leads to a really packed, tense battlefield, but for every extra group each player controls, the amount of thinking and the length of the game grows exponentially.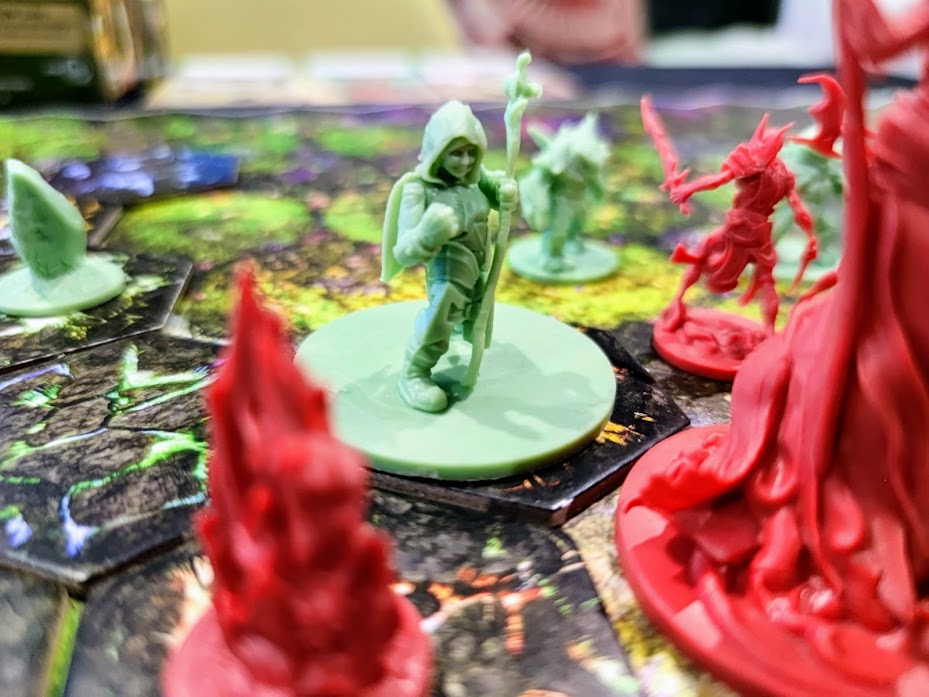 I really like the idea of combining sets and controlling huge warbands, but I think to get the most from it, it needs to be your kind of game. Needing to know what each different champion and group of followers can do, and how best to counter them, is a big undertaking. Personally I find it stressful, and I find myself over-analysing every single move, just like I did with Spirit Island. Your mileage may vary.
Final thoughts
There's a lot to like about Godtear. It's clearly had a lot of time and care lavished on it, from the gorgeous minis, to the balance between very different units. I'm particularly fond of the need to only buy one starter set to have everything you need to play. The idea is clearly for players to build up collections of champions and units, learn how best to use them, then see how you fare on the battlefield.
It could be pretty costly to build up a big collection, but then that's true of any mini-based battle system. Personally, I like the fact that combat is dice-based. They're custom dice which are loaded in such a way that not too much randomness is introduced, but just enough to give you tricky choices to make at time. Weighing up your options and deciding whether to take a chance is a great feeling for me, but purists who want perfect information might not like it.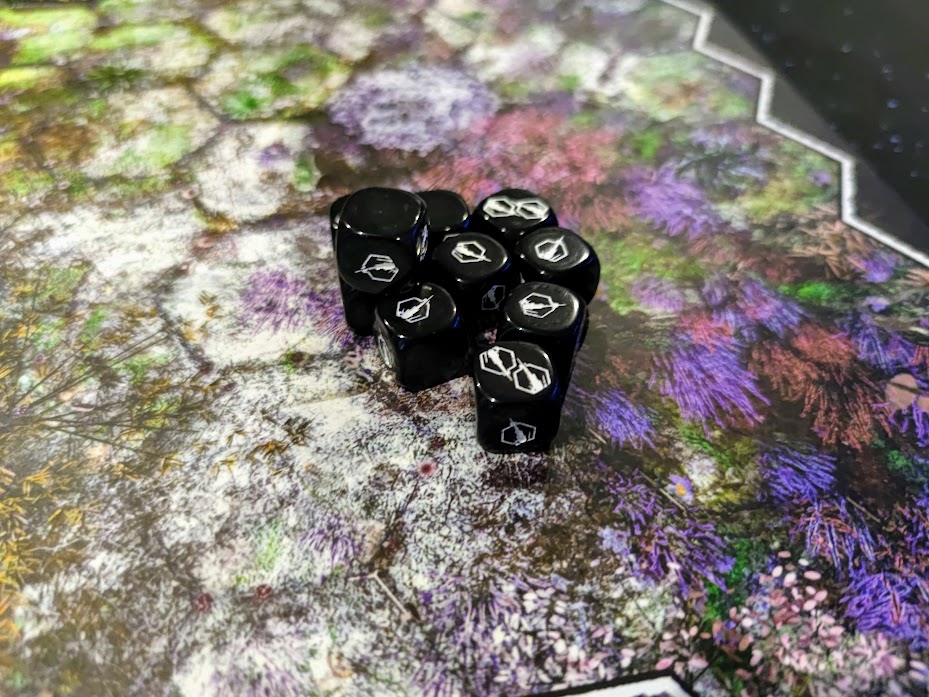 If you think your group would like this sort of game, I think Godtear is a great option. The biggest problem Godtear has, is making a dent in a crowded market. There's a lot of competition out there from the likes of Super Fantasy Brawl, Mythic Battle Pantheon, and Steamforged's own Skytear, to name just a few. I haven't played those games yet, so I can't comment as to how Godtear compares, but what I can tell you is that it's a streamlined, fast-playing skirmish game which I've really enjoyed. The non-linear scoring with the apex coming halfway through the battle is a nice touch, the components are gorgeous, and it's a very easy teach. I highly recommend it for anyone looking for a tabletop skirmish session.
Review copy kindly provided by Steamforged Games. Thoughts and opinions are my own.
Godtear is available from our sponsor – Kienda. Sign-up using this link to get 5% off your first order over £60.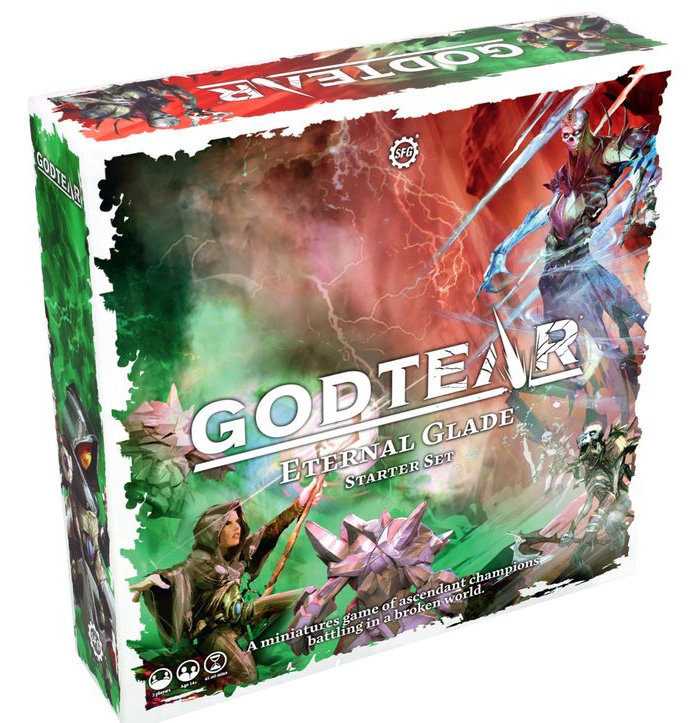 Godtear (2019)
Designer: David Carl, Alex Hall, Steve Margetson
Publisher: Steamforged Games Ltd
Art: Thomas Lishman, Doug Telford
Players: 2
Playing time: 60-120 mins