The Detective Society Review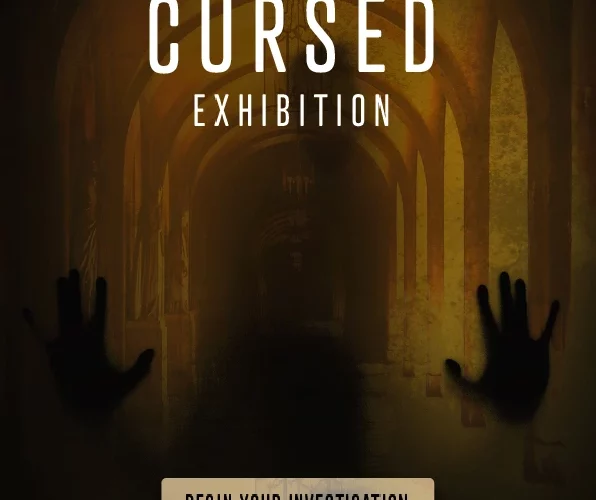 The Cursed Exhibition
The best kind of mystery is the one that doesn't reveal the culprit at the start. It leaves you to work out whodunnit for yourself, either by pulling you along through a story with the protagonist, or giving you the clues to do it yourself. The Detective Society takes this concept and runs with it. Each episode is a self-contained mystery in a big envelope, dropped through your letterbox, waiting for your sleuthing.
Little grey cells
I've played lots of different kinds of mystery games. The Baker Street Irregulars (review) was my favourite game last year, Sherlock Holmes: Four Investigations graphic novel adventure (review), Chronicles of Crime 1900 (review) and countless online murder mysteries. The ones I like best are the ones that give me something physical to work with, like the case books in the Baker Street Irregulars books. The Detective Society packages come stuffed full of different bits and pieces; pieces of paper, notes, maps, and other bits. I worked through the first episode of the third series they've made: The Cursed Exhibition.
I won't say I wasn't just a little bit overexcited when as well as tons of pieces of paper, a padlocked bag fell out of the package! The mystery begins with a bit of preamble, and then you're left to your own devices. It's not an easy task, especially if you've never tackled something like this before, and that's worth bearing in mind. I think a small group of people playing together will have more luck getting their heads around certain puzzles, but personally I relish the challenge, and I loved the problems The Detective Society threw at me.
Just one more thing…
The game isn't entirely self-contained, and it does some really clever things. I don't want to give too much in the way of spoilers, but you'll need a web browser and your phone to finish the mystery, and I love how seamlessly they're integrated. Clearly there's a lot of planning and effort gone into these packages.
The puzzles test your logic, spatial reasoning, and attention to detail. It'll give you a ton of satisfaction when you finally figure out the solution to something you've been staring at for the last half an hour. It's very hard to talk too much about this particular episode, because I don't want to spoil it for you.
I really enjoyed the experience of playing The Detective Society. You need an empty table to spread everything out on, and as much as I adore the Sherlock Holmes Consulting Detective games, this game felt more interactive. Instead of just reading and making notes, you need to actually do things, and it becomes more of an experience than a set of puzzles.
Final thoughts
I bumped into Dan from The Detective Society at this year's UK Games Expo, and when he explained how the games work, I didn't want to get my hopes up. Too often marketers promise the world, and deliver something undeserving of the hype. I've got to hand it to them though, it does exactly what it says it's going to. It delivers an engaging, cohesive mystery, with enough 'world' built around it to make the setting very real.
The episodes are expensive, coming in at £30 each, but there's a decent amount of mystery for your money. If you subscribe to the deals which deliver a fresh episode each month, the episodes are cheaper too. Mystery fans will love The Detective Society, and if you do get stuck, there's a helpful series of hints on the website to help push you over the line.
Fantastic sleuthing fun which fans of mysteries, puzzles and escape rooms will love. At the time of writing, the Kickstarter for the current Detective Society adventure is up and running – click here.
Review copy kindly provided by The Detective Society. Thoughts and opinions are my own.