Interview with Alexander Pfister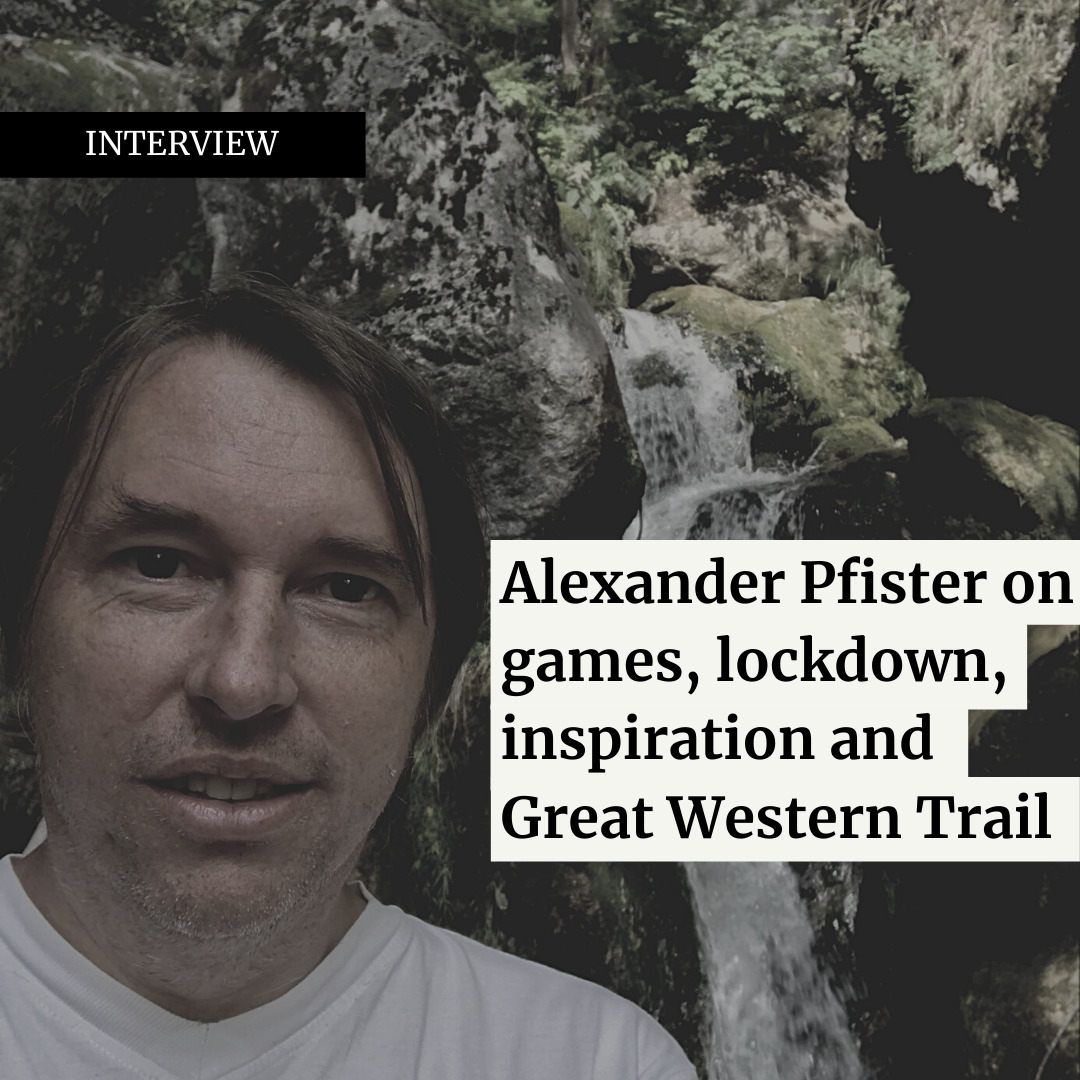 Alexander Pfister is the designer behind some of the best games being made at the moment. Great Western Trail has been riding high in the BGG charts for five years now, along with other hits like Maracaibo, Port Royal, Oh My Goods, Isle of Skye and last year's CloudAge.
Alex was kind enough to give me some of his time to answer a few questions. He's one of my favourite designers, and Maracaibo was the first review I ever published here, so I was over the moon when he agreed to talk to me. Anyway, enough fawning, on to the questions and answers.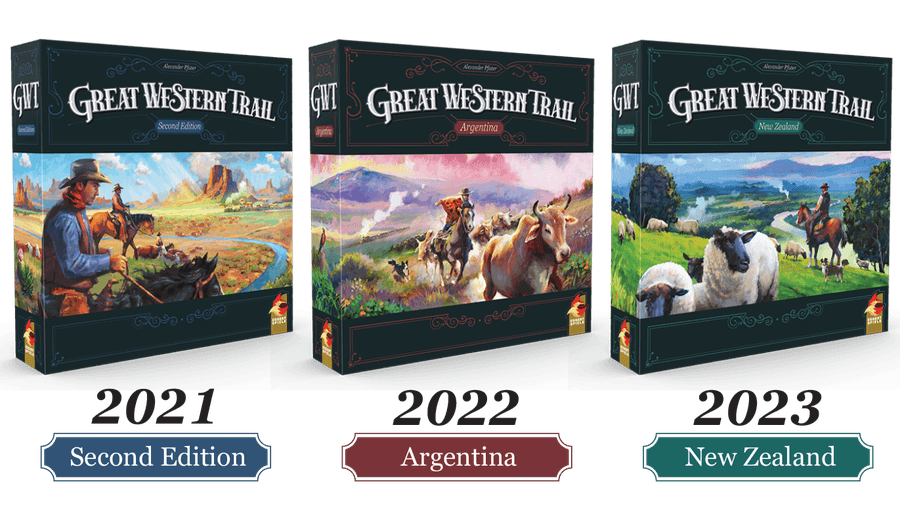 Interview
ME: Hi Alex. First of all, thanks for taking the time to talk to me. Whereabouts in the world are you at the moment, and how are things going with the pandemic, and returning to normal?
ALEX: I'm in Vienna, Austria and things become much better now. Restaurants, hotels and theatres were closed the last several months, but will open in 2 weeks. I think Austria made it quite well through the pandemic. I could not live test games during the last months but I got to learn Tabletop Simulator and it worked fine.
---
ME: It's good to know things are on course for getting back to normal for you. Are you managing to play games at the moment, with lockdowns and the pandemic still causing disruption for gamers? Which games are you playing most?
ALEX: Funnily I even played more games than I did before. As we couldn't meet anymore I started to play games with a friend online, so talking via zoom and playing games. There I found old games I missed at the time they were released. And I must say, I really enjoy it! I played Through the Ages, Hawaii, Stone Age etc. But also my last years release "Monster Expedition", which I really love as a fast dice game with some very nice decisions.
---
ME: I love Stone Age, and you're right, there are so many games out there, and so many pass us by. I'm a fan of mid to heavy euro games – which game do you think is underrated or unknown, that people like me should play?
ALEX: I know exactly what you mean. So many great games out there. I can't tell you any underrated gems, because I usually only play published games once. Mostly I test my own games. However I played Underwater Cities several times, it's great. But you probably know this already, it sold very well.
---
ME: Underwater Cities is a great game, yes, I really like Vladimir Suchy's games. Let's talk about your games now. The settings you use in your games seem to vary a lot. Pirates, cowboys, mines, witches, islands, modern cities – they're all in there. Where do you get inspiration from for your new games?
ALEX: It's different from game to game. Several games were started 15 years ago. This doesn't mean that I worked on them for long, but I started it, put it away, then years later worked again on it for some months, and then put it away again. It's not very efficient, and these were my older games. Some are pirate themed, because as a teenager I liked the computer game "Pirates!" a lot. My latest game together with Arno Steinwender is CloudAge. That one took about 3 years. I wanted to have a more modern theme.
---
ME: It seems like hand management and set collection are two of your favourite board game mechanisms? What other mechanisms do you like the most, and could we see them in your future games?
ALEX: Everything with cards. I think almost all my games except Isle of Skye have cards in them. So yes, keeping cards in your hand is great as it reduces the subjective downtime as you have something to plan with. I also like rondel games and a nice map as game board. My next game will also have a great map but people can build on it via tiles.
---
ME: With Great Western Trail getting a second edition, other than the new artwork, what other main differences are we going to see, compared to the original game?
ALEX: No big differences, only some small tweaks, e.g. some buildings might change a tiny little bit. I like to listen to the community. Of course they don't speak with one voice, but some feedback will be worked into the game.
---
ME: The solo game in Maracaibo vs Jean (the automa opponent) is great. Will you be adding an automa player for the second edition of Great Western Trail?
ALEX: Yes, but it won't be designed by me. There is a great fan made solo version out. It's based on another fan made solo version. Both designers gave permission for it to be included and got contracts. Knowing that there was a well-received solo version out, I felt it would be pointless to make my own one.
---
ME: The two follow-up titles, Great Western Trail Argentina and New Zealand are really interesting. Are these going to act in the same way as getting new maps for an existing game, or are they going to play in different ways?
ALEX: Think of it like different maps in Ticket to Ride. Each one will have some new elements, but will have the same core rules.
---
ME: Does this mean the new Great Western Trail games will be staying at the same level of complexity as the original?
ALEX: Yes, they will have the same complexity. But this is still work in progress, so this might change.
---
ME: In addition to the new versions of Great Western Trail and the Maracaibo expansions, do you have any other new games at the prototype stages? If so, can you give us some hints about the settings, and what kind of game we might expect?
ALEX: My next game will be a heavy game like Maracaibo or Great Western Trail. It's planned as an Essen release, so October. But it's not announced yet by the publisher, so I can't say more about it.
---
ME: That's extremely exciting! I'm looking forward to learning more about it. Thank you so much for your time, Alex. Is there anything else you'd like to say while you have our attention?
ALEX: We have such a wonderful hobby: Nice people and many, many great games every year. I'm grateful to everyone taking a closer look at my releases. Thanks for the interview.
ME: It was my pleasure. Thanks, and auf wiedersehen.
---
I just want to say thank you again to Alex for his valuable time. Exciting times ahead with new Great Western Trail games, an automa included for solo play, and a new heavy game this year! If you've never played one of his games, you really should. There's something for everyone, from light to heavy, and you can find a list of them here.