Magnate: The First City Review
Anytime someone comes up with a real estate game – especially one with plastic buildings in primary colours, and paper money – there's a danger. That danger is people looking at the game and going "Ooh, it looks like Monopoly! Is it like Monopoly?". No, friend, this game is Magnate: The First City, and other than the fact it's about buying and selling property, it's nothing like Monopoly.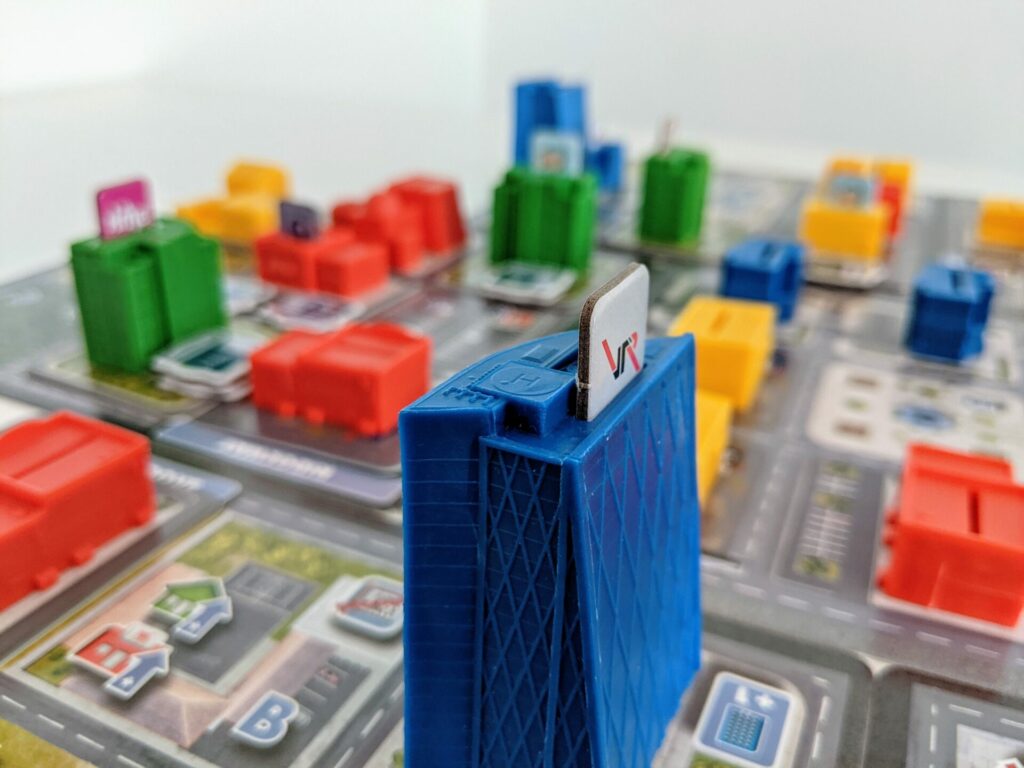 There we go, I got the M word out of the way, and I can be done with it. There's almost an unspoken obligation among board game critics that they have to mention that game when talking about this one, so let's just leave it be now. Magnate is an unusual city-building game. In fact, it's an unusual game of any type, because the climax to the game, the thing you're on the edge of your seat waiting for, is a huge failure. You're waiting for the property market to crash, and for peoples' investments to be worth nothing.
Doesn't sound like fun times? True, maybe it doesn't, so let me explain why this game is great.
Money, money, money
Magnate is centred around several city blocks, made up from interchangeable boards. In each of these 3×3 grid blocks, plots of land come up for sale, and based on the current price of land, players can scoop them up, with a view to building on them in future rounds. Some spots have adjacency bonuses which make it more sensible to build residential buildings, for instance. You build buildings, attract the available tenants, and then…. SELL!
After all, you're businessmen and businesswomen, doing important business things, running businesses and being all businessy. Business.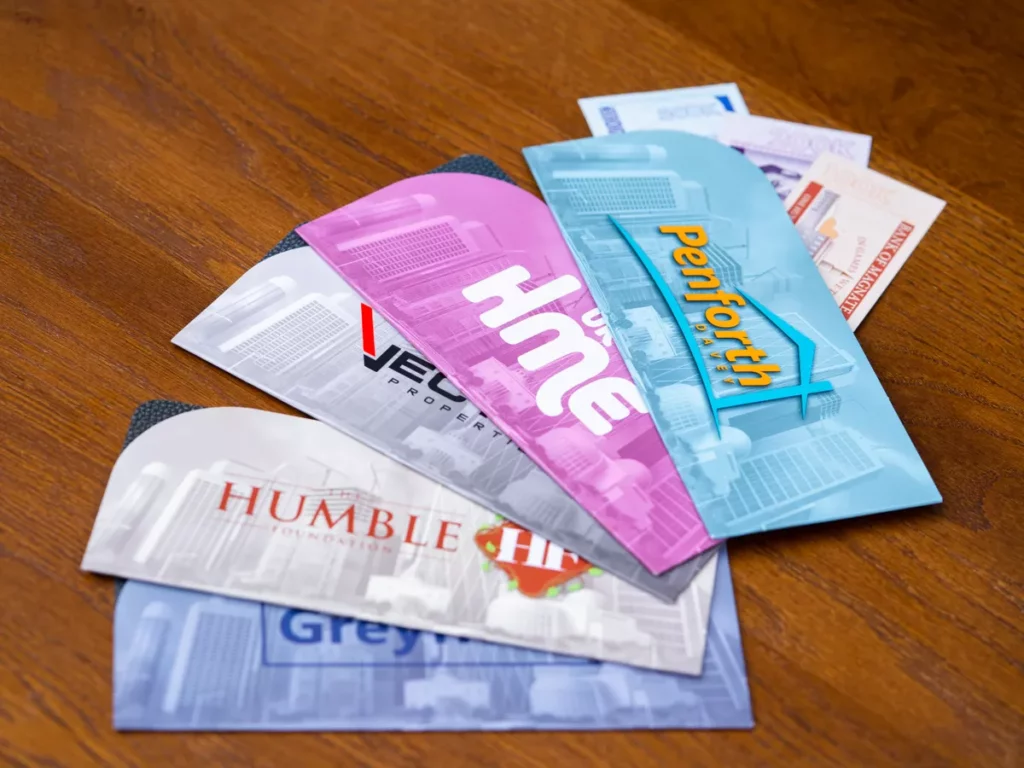 The person with the most money at the end of the game is the winner, and the land prices go up and up every round. Throw up a few buildings, fill them with tenants, and the land's worth even more. Buy low, sell high, make tons of money and put it all in your included wallets, to keep things secret. Honestly, the wallets are one of my favourite things in the game. If you wanted to, you could try to remember how much money each person gains and spends, but it's nearly impossible. What you end up with is this really funny situation where people are trying to secretly count their money while it's still in their wallet, handing it over while trying to keep it secret like your granny giving you pocket money.
Bidding War
Even with five players, the city feels like it has plenty of room for everyone to build, and it initially made me feel like things might get as cutthroat as I'd hoped for. Games like this live and die on the interactions they create between the players, so getting all up in each other's grill (greetings, fellow kids) is pretty important. Magnate creates this competition by serving up some scarcity in the supply and demand.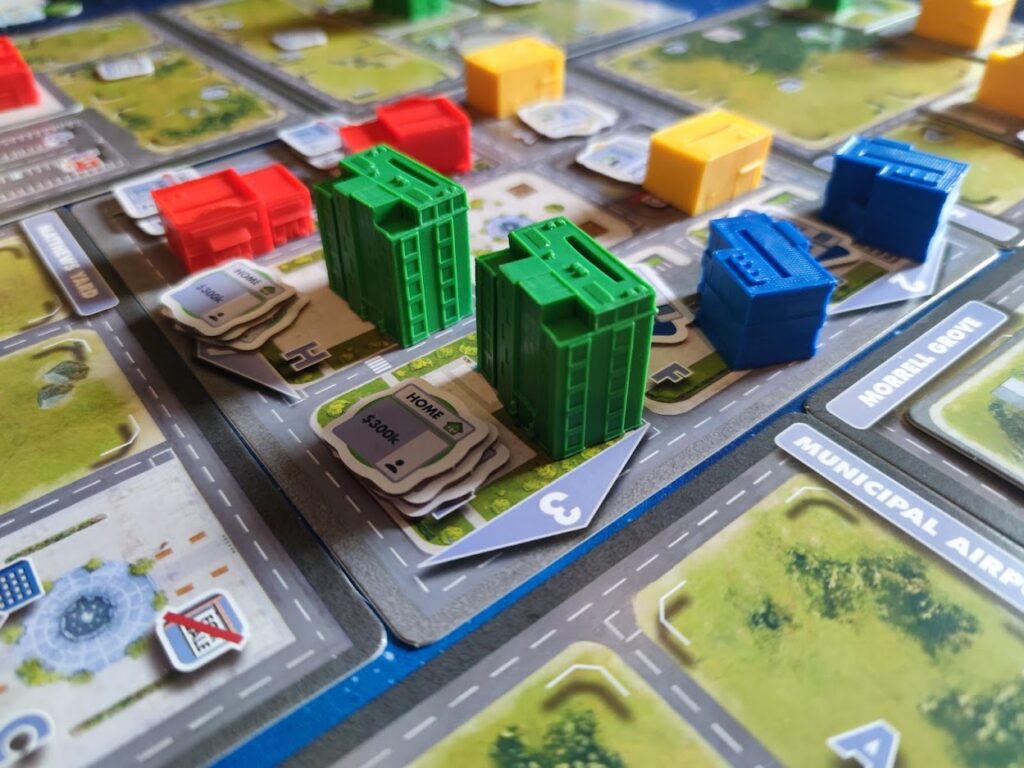 The number of plots up for sale, and the newly available tenants to lure into your concrete ziggurats, are limited. If you want to be the person who snaps up the sole industrial tenant this round, you had better make sure you're first in turn order. Turn order is up for grabs each round, with an auction. Round and round the bidding goes until someone wins, and they get the cool little digger toy which denotes the first player.
The little digger is very cool.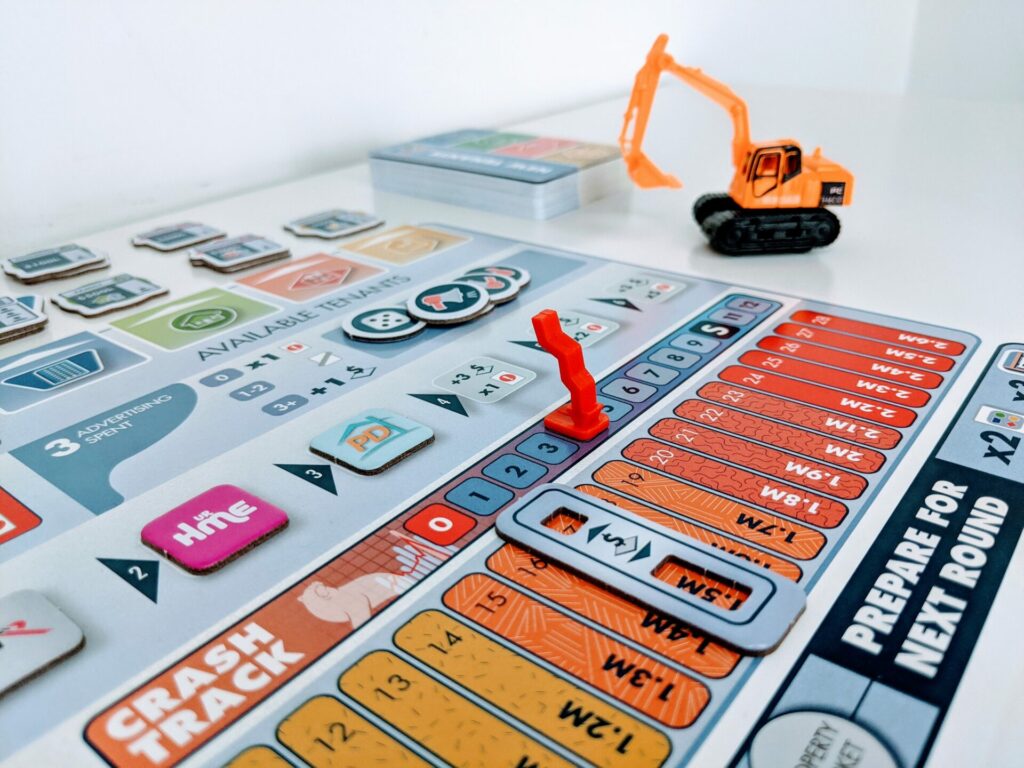 All this gavel-banging is brilliant. Weighing up how much you want to be first, against how much you want to spend, is agonising sometimes. Other times you might make the decision to make sure you're later in turn order, so that you can see what others build, which may result in better options for you. The way Magnate keeps you thinking and adjusting your plans on-the-fly is so good! There's almost no downtime because there's always something to be thinking about.
Crash and burn
I mentioned the market crash at the top of the review, and it's so good that I want to draw some attention to it. As the game is played, the value of land increases, and risk cards are added to a stack. Once the Crash Track reaches zero, as the risk cards drive it down, the crash happens and the game ends. That stack of risk cards tells you how far back down the price track the marker moves, as you come to terms with the soul-crushing implications.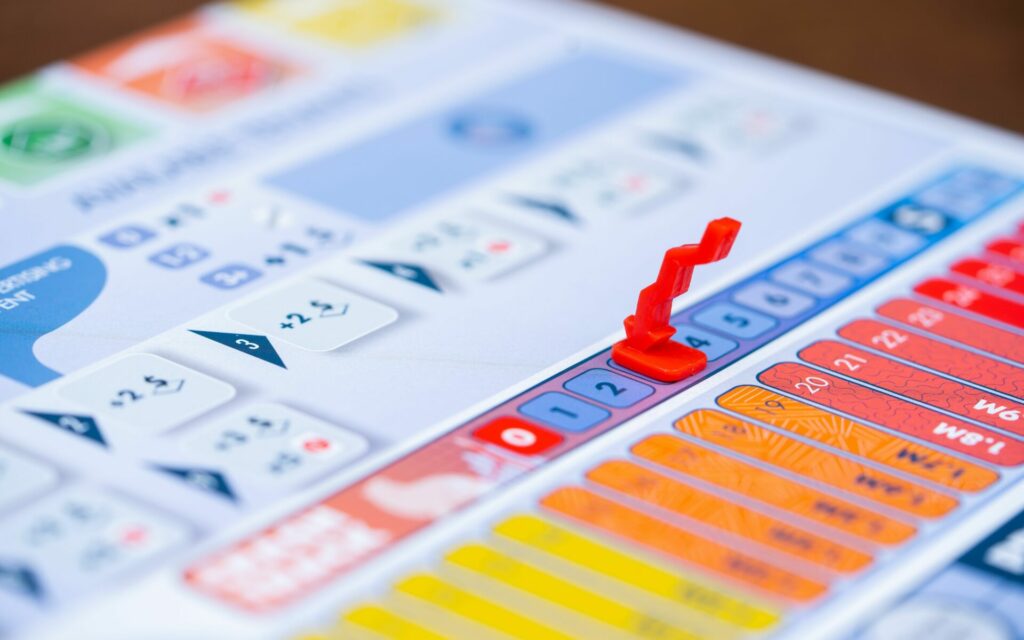 If you were able to sell your land when the property market was at its most-valuable, the most basic sale of all would have netted you over 2.5 Million. When the market crashes and the price plummets, you're forced to sell-off whatever you have left. This can leave you selling for a basic price of 300K or less. Put that into context: if you had four plots to your name and sold them at 2.5M, you'd have banked 10 Million. If the crash plummeted to 300K, all of your planning and investing would see a paltry 1.2M in the coffers. Ouch.
The tension in those last few turns is palpable. Everyone just waiting to see who pulls the last brick in the Jenga tower of despair. Once it topples, win or lose, it's like a weight being lifted off your shoulders. It's just a brilliant piece of game design, it makes you wonder why it hasn't been done countless times before.
Final thoughts
It'll come as no surprise to learn that I like Magnate: The First City. I like it a lot. I don't own any other games that concentrate on buying and selling land, and to be honest, I don't think I need one now. It's hard to see how anything is going to top this for a long time. I met James Naylor – the designer – at last year's UK Games Expo, and it was clear from talking to him that Magnate has been a labour of love, into which he has poured years of effort and playtesting. It really shows, the game is brilliant.
Is it perfect? No, nothing is. The box is an absolute monster, thanks to the huge amount of plastic buildings included. If they'd been generic wooden buildings, the game could have been a lot smaller, and presumably cheaper too. It's an expensive game, at £75, and while I tend not to mention cost too much here, it bears thinking about. If you're not into high levels of interaction between players, it might not be for you.
If, however, you're looking for a game that's probably different to most others that you own, Magnate is a great option. The gameplay is superb, and how could I let the review get this far without mentioning the tutorial deck? The game boasts that you can learn to play the entire game without looking at the rulebook (save for the setup diagram), and you can be damn sure I tested it. True to his word, James' tutorial deck is a work of art, and will get you up and playing very quickly.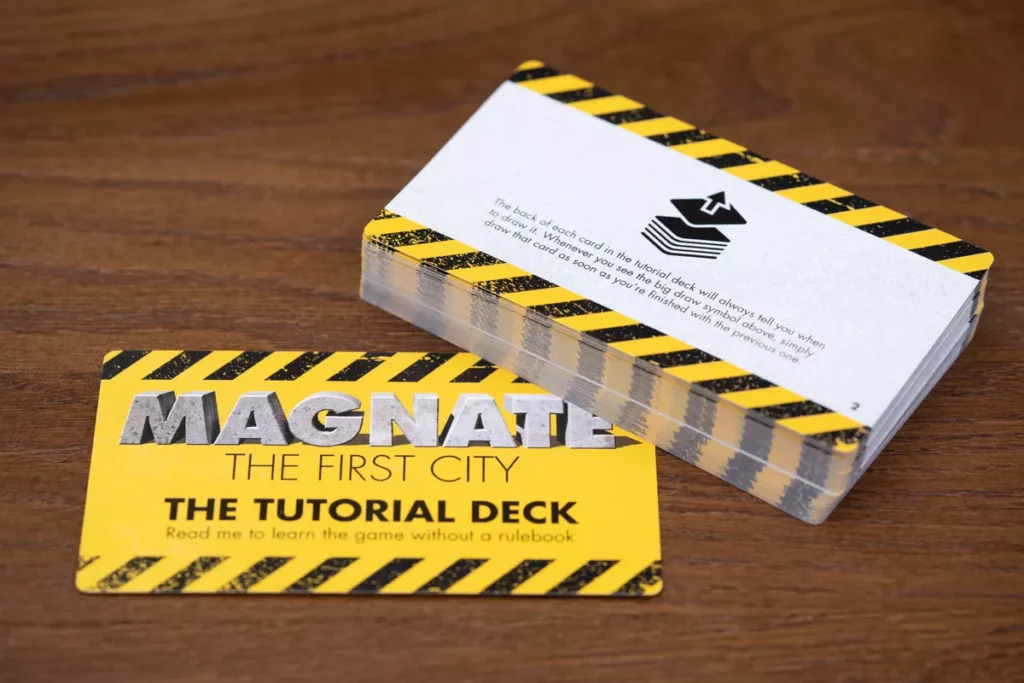 Magnate is a brilliant game, and a brilliant debut from a designer who I'm going to keep a close eye on from now on. I think you should too – bravo James.
A review copy was kindly provided by Naylor Games. All thoughts and opinions are my own.
* images copyright Dr Meeple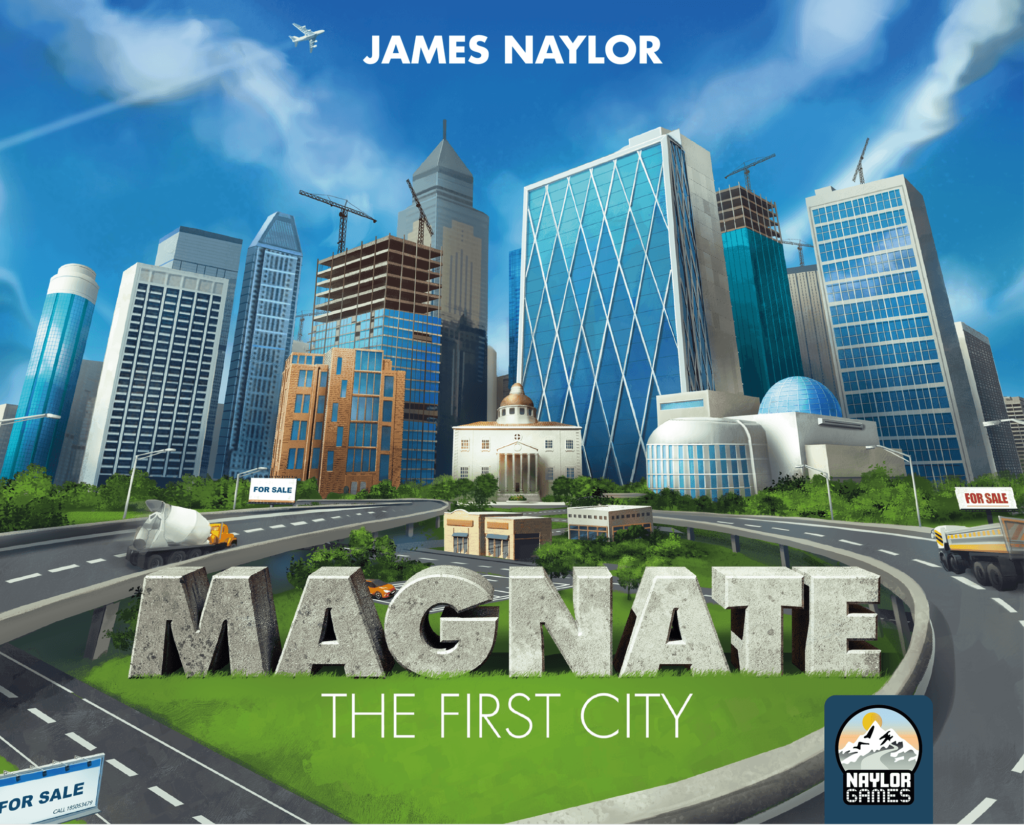 Magnate: The First City (2021)
Designer: James Naylor
Publisher: Naylor Games
Art: Donal Hegarty, Cze Lee, James Naylor
Players: 1-5
Playing time: 60-120 mins