Ark Nova Review

So, Ark Nova then. The 'new ark'. We're making zoos, y'all.
Ark Nova surfed into our collective consciousness on a huge wave of hype after last year's Essen Spiel, and quickly sold out everywhere. Copies were changing hands for silly money, and I had one eyebrow raised in middle-aged skepticism. All too often I've seen the hype for new games fade quicker than a cheap sparkler, but here we are, a year later, and people are still talking about Ark Nova. Mathias Wigge might not be a name you knew a year ago, so should you know it now?
Terraforming marmosets?
If you've heard anything about Ark Nova – and let's face it, you probably have, it's ranked #4 on BGG right now – you might have heard comparisons made with Terraforming Mars (I reviewed the follow-up, Ares Expedition, right here). When I explain how the game works, you might understand why.
Ark Nova puts each player in the role of a zoo owner, looking to grow and expand their exhibits, while attracting visitors and contributing to conservation projects. This is done with cards. Loads and loads of cards. 255 cards to be precise. It's an engine/tableau-builder of sorts, where the animals and specialists you choose to add to your zoo complement one another and help towards the various goals on display.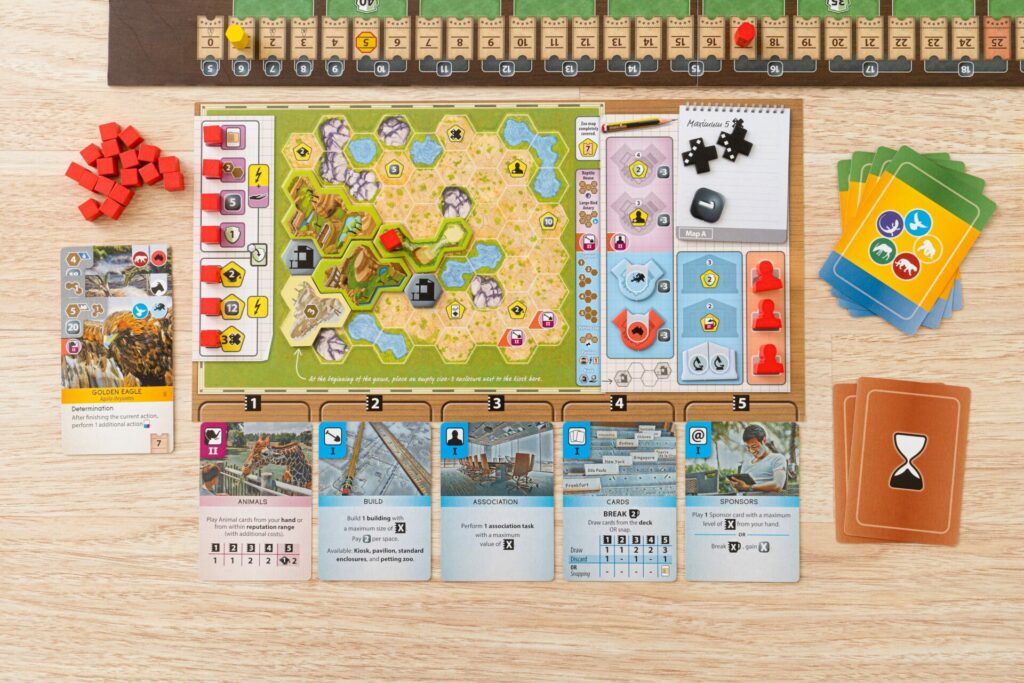 Along with the deluge of cards, you need to solve the physical puzzle of where the various hex-based enclosures go in your zoo. You have to ensure that animals with specific requirements are adjacent to the correct geographic features to meet those requirements. There are bonuses for covering certain hexes. As the game progresses, your actions get increasingly powerful as your engine starts firing on more cylinders. Cards have tags on them which are used for other cards and scoring opportunities.
If you've played Terraforming Mars, a lot of those gameplay mechanisms probably sound familiar. Some people will swear blind that it's not familiar, and doesn't bear any resemblance to its Martian counterpart. Let's get one thing clear here: Ark Nova does feel similar, mechanically at least, to Terraforming Mars. It's not a bad thing at all, far from it, and it has enough of its own ideas to make it feel different, so let's talk about those.
Conservation complications
The first big difference between Ark Nova and that other game is that each player has their own map board, instead of a shared building space. There are also more than enough of the various enclosure pieces, so you can concentrate on doing what you want to, without worrying about whether the pieces you need will be available. That's the way a modern Euro ought to work – real multiplayer solitaire.
Ark Nova's gimmick, for want of a better description, is the action card system. The five actions available are represented by cards at the bottom of your player board. The further to the right a card is, the more powerful the action is. When you use an action card it slides all the way down to the leftmost slot (minimum power), and the other cards shuffle up to the right. Essentially it means the longer you leave an action, the more powerful it becomes. It's an interesting min-max style of action selection which I really enjoy.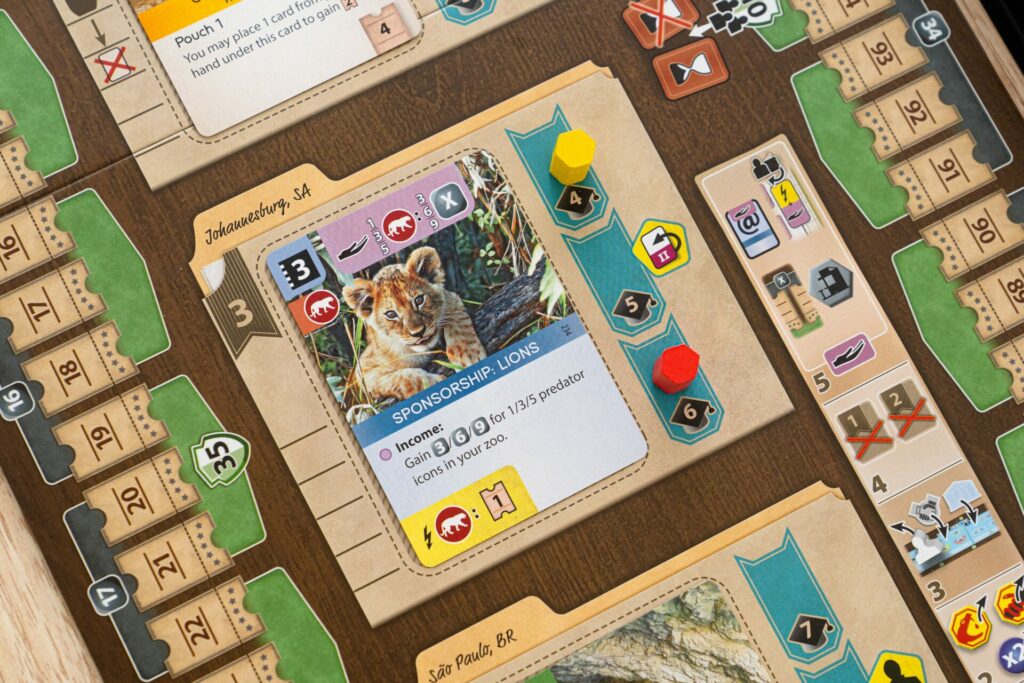 The other thing I really like is the way the gameplay is heavily dependent on the conservation aspect of zoo-building. It would have been easy and lazy to just concentrate on making an exciting zoo full of lions and bears and velociraptors, but it would have drawn the ire of animal rights advocates. Scoring well in Ark Nova means contributing to conservation projects, just as much as it does making your zoo exciting.
While I'm talking about scoring, I want to draw some attention to the clever scoring mechanism in Ark Nova. The Appeal and Conservation markers start at opposite ends of the round-the-board scoring track and slowly march towards one another. Once one moves past the other, the end of the game is triggered, and the players rush to make the gap between the markers as wide as possible. If you don't manage it, you start off on a negative score before you even start the end-of-game scoring. The yin-yang push and pull, trying to improve both at the same time, feels balanced and refreshing.
Are you sure there's a red panda in there?
Ark Nova isn't perfect. There are a few things in there that feel like the frustration of trying to get a glimpse of your favourite animal in its enclosure. The sheer number of cards is probably the biggest problem for most people. While it's great to see the variety in the animals and helpers, it can lead to the same problem of deck dilution that can plague games like Terraforming Mars and Everdell. You might be desperate for more lizards to show their scaly heads, and never see another. Fickle are the gods of the shuffle.
The player boards aren't really boards. They're made from a thin, shiny card, much like that Mars game. Fortunately, it doesn't suffer from the same 'knock the table and your game is ruined' problem that plagued the Fryxelius game. On the flip side – literally – the boards are double-sided with different maps, in the same way Castles of Burgundy does things, which is great for breathing a little variety into the early game.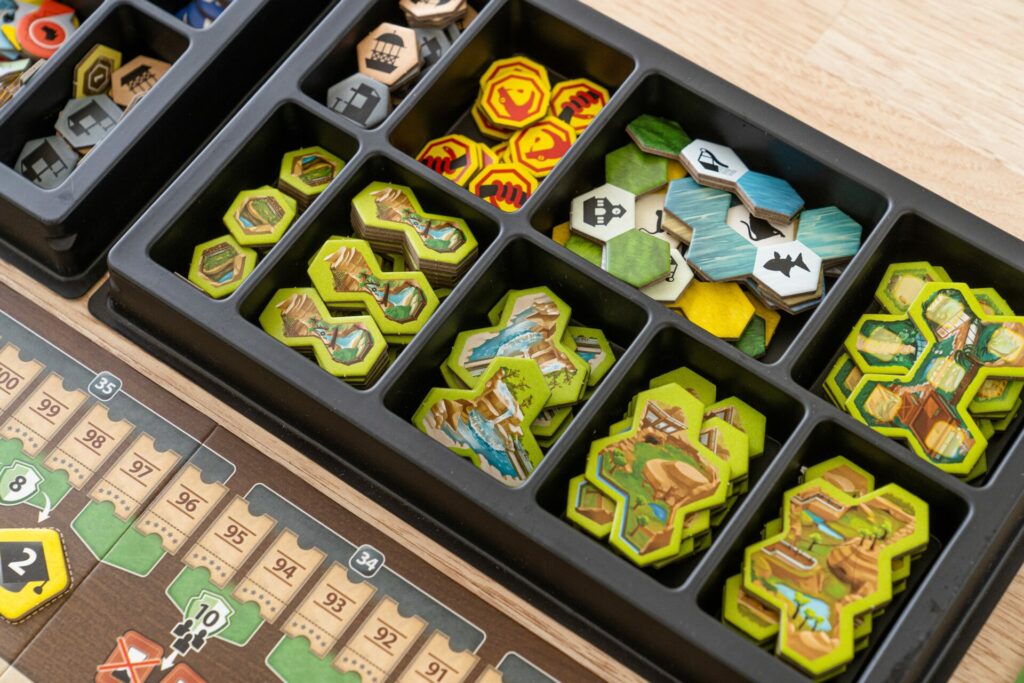 The only other thing that annoys me somewhat is the size and shape of the main board. When you consider the fact that all it does is host six face-up cards and a draw deck, with a point track around the outside, why is it that shape? It's a long, thin rectangle, which is longer than my 3ft wide table, so it overhangs. I'm sure it's great when it's between two sides of a long table, but I'd have preferred to see it half as wide and twice as tall.
None of these is a deal-breaker for my money, it's just important to understand what may be turn-offs for you. There's an overwhelming tide of adulation and praise for Ark Nova, so the niggles can easily get swamped by the positives.
Final thoughts
Make no mistakes, Ark Nova is a fantastic game. The first time I played it I thought it was pretty good, but each subsequent time I've enjoyed it more and more. It does an amazing job of gently tickling your dopamine receptors up until the late game, when the various combinations start firing and your plans come to fruition. At that point it becomes immensely satisfying. Obscenely so.
Every time you play your zoo will end up different, thanks to the shifting goalposts of the conservation projects and your own goal cards. Building your own zoo means that you can play the game in a way that works better than Terraforming Mars ever did, because you can always build wherever you want and claim whatever bonuses are available. The lack of player interaction ends up being a boon, rather than a drawback.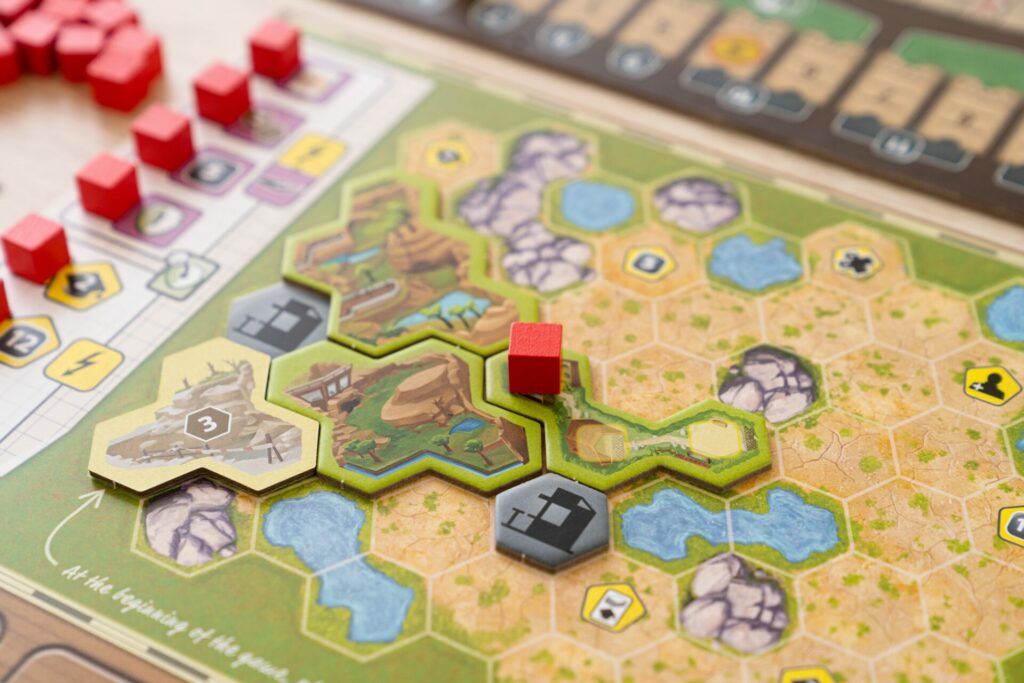 It has to be said that the solo mode is great too. the gameplay is almost identical to the main game, with very little overhead or bookkeeping. It's another of those solo games where you have a set number of rounds to complete a task, which gives it a slightly different feel to a multiplayer game, but is great for testing strategies.
Ark Nova is a game which both deserved and outlived the hype it generated. Matthias Wigge has built a rod for his own back with this one, and I just hope he doesn't do what Andreas Steiger did with Targi, and leave us with one game and wanting more. Take a bow sir, this game is fantastic.
Review copy kindly provided by my retail partner, Kienda UK. Thoughts and opinions are my own. If you're thinking of buying it from them, remember to sign-up at kienda.co.uk/punchboard to get 5% off your first purchase over £60.
If you enjoyed this guide and would like to read more of this kind of thing, consider supporting the site by joining my monthly membership at Kofi. It starts from £1 per month, offers member benefits, and lets me know you're enjoying what I'm doing, which is the most important thing to me.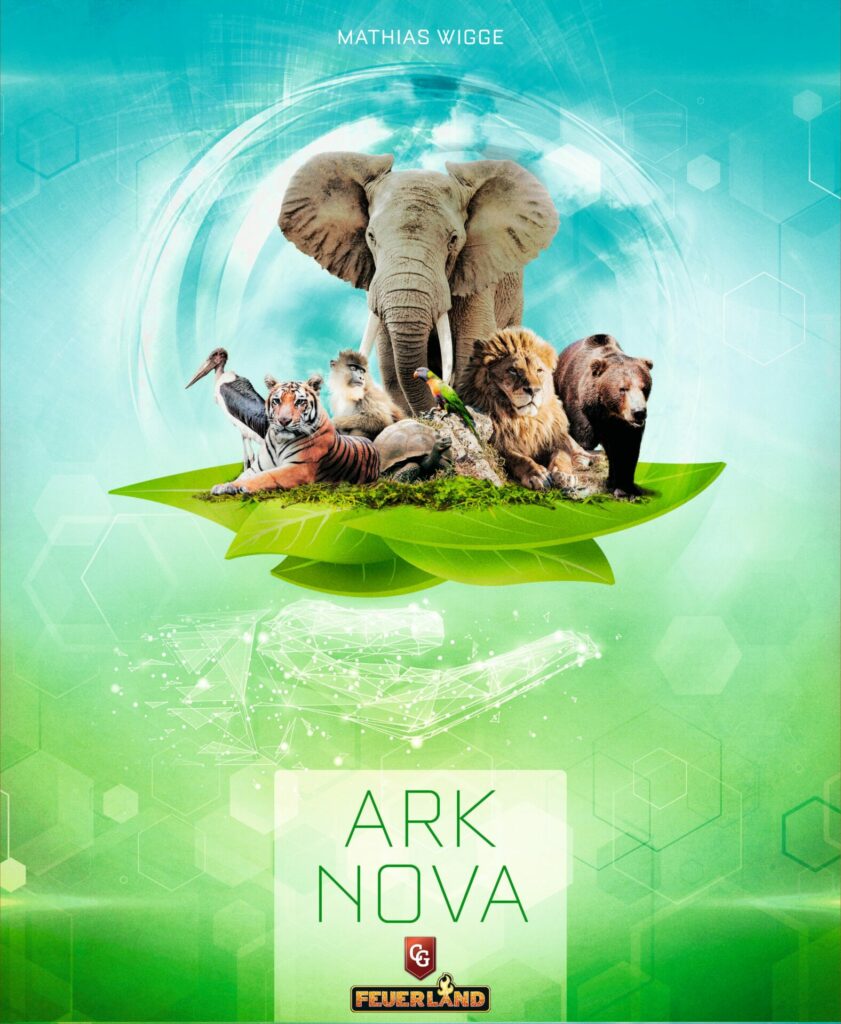 Ark Nova (2021)
Designer: Matthias Wigge
Publisher: Capstone Games
Art: Steffen Bieker, Loïc Billiau, Dennis Lohausen, Christof Tisch
Players: 1-4
Playing time: 90-150 mins