Why should you give me any money?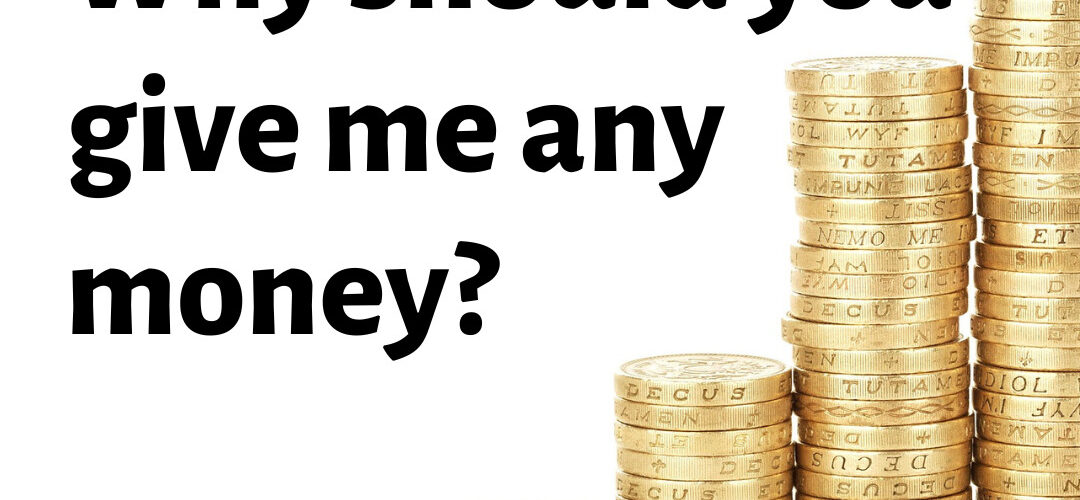 Chances are if you watch anyone making Youtube videos, or read reviews on anybody's site, they have the option to become a supporter. The majority use Patreon to manage the support of their memberships, while some use Ko-fi. I count myself in this group, because I have a Ko-fi membership platform for supporters too.
Here's the big question:
With so many people competing for your hard-earned spare cash, why should you give me any money?
New year reflections
At the start of a new year, I like to make some plans for the coming 12 months, and to look back over the 12 that came before. I started my Ko-fi supporters membership in 2022, and it's going well as far as I'm concerned. I have a few people regularly supporting me, and I really appreciate it. Partially because they're giving me some money every month, but mostly because their memberships help me to see that maybe, just maybe, people like what I do. As someone who frequently suffers from impostor syndrome, that's a huge plus.
The thing is, it should be a two-way street. A mutually beneficial symbiosis, where both I and my supporters get something out of the arrangement. So I started thinking. Other than me giving you a fancy colour in the Punchboard Discord server (which you should join by the way, it's full of lovely people), what do you actually get from showing support and throwing a few quid my way? The result of my thinking is this, which you might call…
My manifesto
I created Punchboard because I like writing, board games, and telling people about board games.
My reviews will usually be in the 1000-1500 word range. The average reading speed of an adult is approximately 240 words per minute1, which means if you fall into the category of 'average adult' it'll only take you between four and six minutes to read my reviews.
My reviews reflect my own way of talking. That is to say, I'll use plain English the vast majority of the time, and I'll try to make sure my own personality and sense of humour come across. I might make up my own words once in a while, but on the whole, I try to keep things easy to read. I test my writing with tools to make sure that on scales like the Flesch Kincaid Reading Ease scale, I stay well above a score of 60, which means people from the age of 12 upwards will have no trouble reading it.
My reviews will always be honest. I have never, and will never, take payment or any kind of compensation for a favourable review. The same goes for crowdfunding previews. Many of the 'big names' create paid previews for games, but paid previews cannot provide opinions. They might show you the pieces of the game, and tell you something looks cool, but you still don't know the answer to the main question – Is the game good or not? My previews will always give my full opinion. Any time the game has been provided to me for free, I will still give my honest opinion, and declare how I got it. I make all partners aware of this before agreeing to work with them.
I'm not doing this to make money. I created Punchboard because I have a passion, and that hasn't changed. I ran the site at my own expense long before the Ko-fi membership existed, and I'll continue to, even if I have no members. I only have two tiers of membership, at £1 and £3. Compare that to other creators. At the time of writing, I have eight paid members who give me a gross amount of £22 per month. Paypal takes their fees for processing those payments, which means I see around £17.50 of that. My hosting costs for December were £9.18 for my Google Workspace, and £13.62 for Google Cloud Compute. Even with my current members' help, which is hugely appreciated, I still make a loss every month, let alone paying for the domain, and other bits and pieces.
I want more people to enjoy this wonderful hobby. The reason I want people to read my reviews isn't to inflate my ego. I want to communicate my enthusiasm for tabletop games of all kinds. I like to look at the tangential aspects of the hobby too; things like mental health, community, and inclusion. While I admit that I do get a kick out of seeing lots of visitors to this site and getting positive feedback from readers, the reason I promote my work on the various social channels and tag everyone involved, is to spread the word.
TL;DR – why do I deserve your money?
Punchboard is and will remain, an independent source and archive of reviews, previews, and editorial pieces about board games. Entertaining reviews you can easily digest in five minutes, wherever you are, on whatever device you prefer. Reviews tagged with custom meta-data which you can use to search for new games with my game finder.
If that sounds like the sort of thing that you'd find useful, then consider clicking the button below, and signing up. Your financial support will certainly help chip away at the hosting bills, but more importantly, I'll know that you value what I do here.
If you have any questions, concerns, or suggestions, please just drop me a line, or head on over to Discord and drop me a message.
Thanks for reading,
Adam.